January 23rd, 2013 by adriene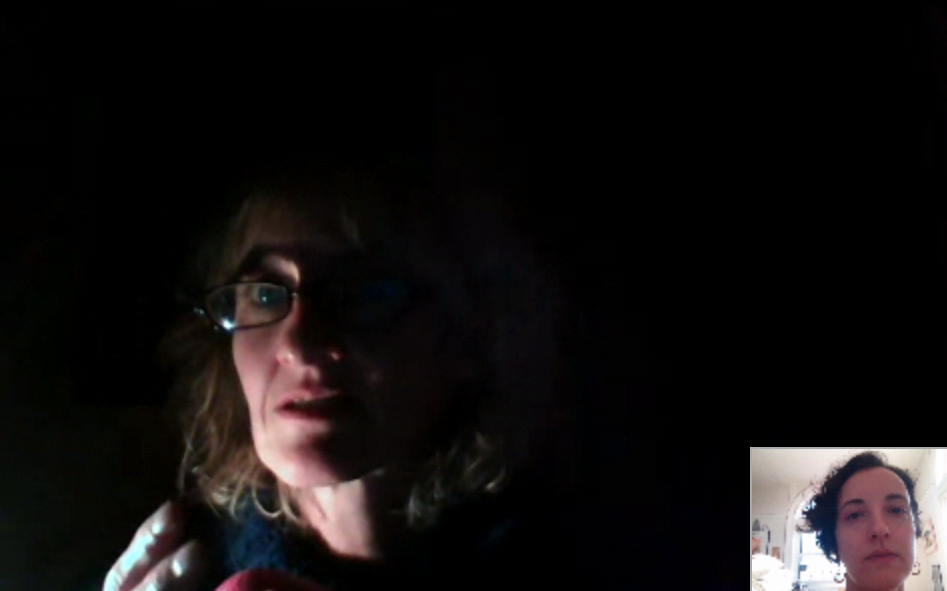 We are very serious.
I love that I can chat with my lovely twin-flame, mon amie soeur, Shivala. Talking with her is very heartening. We come from the same part of the galaxy that is not this one.
I've gotten to video skype – something I NEVER do – with her twice in the last month and I feel a fortification to my spiritual goals.
And then I found this journal entry from October 10, 1998
(transcript below if my fancy cursive writing doesn't jive with this sans serif world)
(click the image to embiggen if you prefer)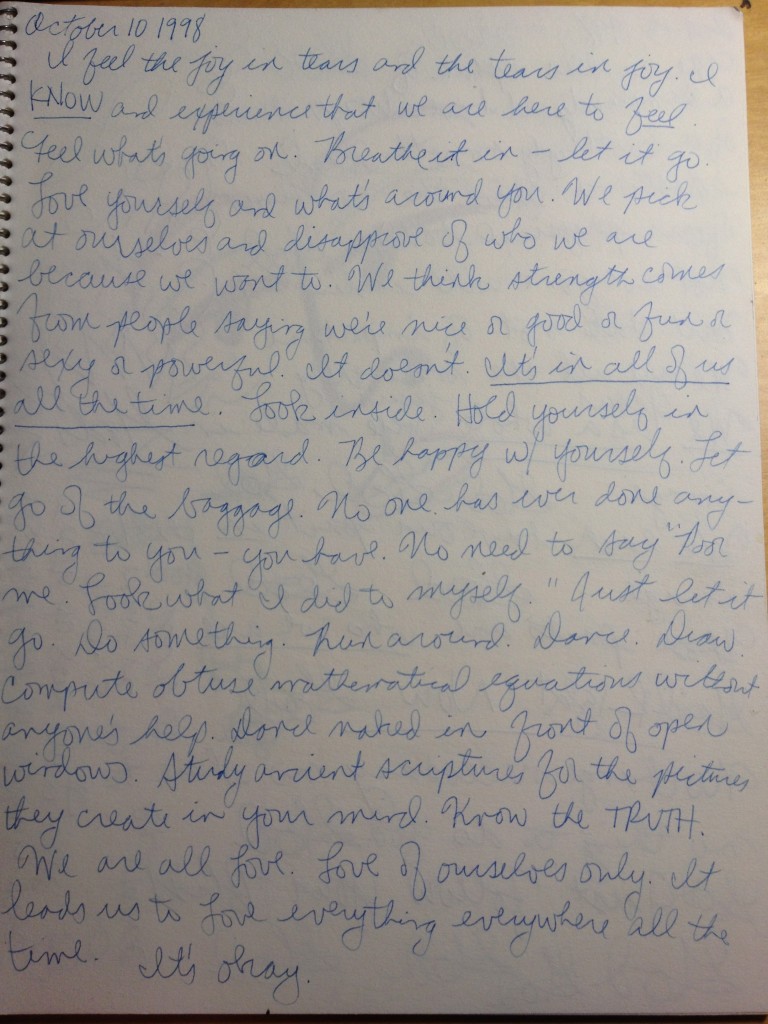 October 10, 1998
I feel the joy in tears and the tears in joy. I KNOW and experience that we are here to feel. Feel what's going on. Breathe it in – let it go.

Love yourself and what's around you.

We pick at ourselves and disapprove of who we are because we want to. We think strength comes from people saying we're nice or good or fun or sexy or powerful. It doesn't.

It's in all of us all the time.

Look inside.
Hold yourself in the highest regard.
Be happy with yourself.
Let go of the baggage.
No one has ever done anything to you – you have.
No need to say "Poor me. Look what I did to myself." Just let it go.
Do something.
Run around.
Dance.
Draw.
Compute obtuse mathematical equations without anyone's help.
Dance naked in front of open windows.
Study ancient scriptures for the pictures they create in your mind.
Know the TRUTH.
We are all Love.
Love of ourselves only. It leads us to Love everything everywhere all the time.
It's okay.
Bonus points if you can make out a face behind the letters.
This is a photo that describes how I feel right now – enjoy!

This entry is filed under macro, words. And tagged with journal, photo. You can follow any responses to this entry through RSS 2.0. You can leave a response, or trackback from your own site.