July 21st, 2012 by adriene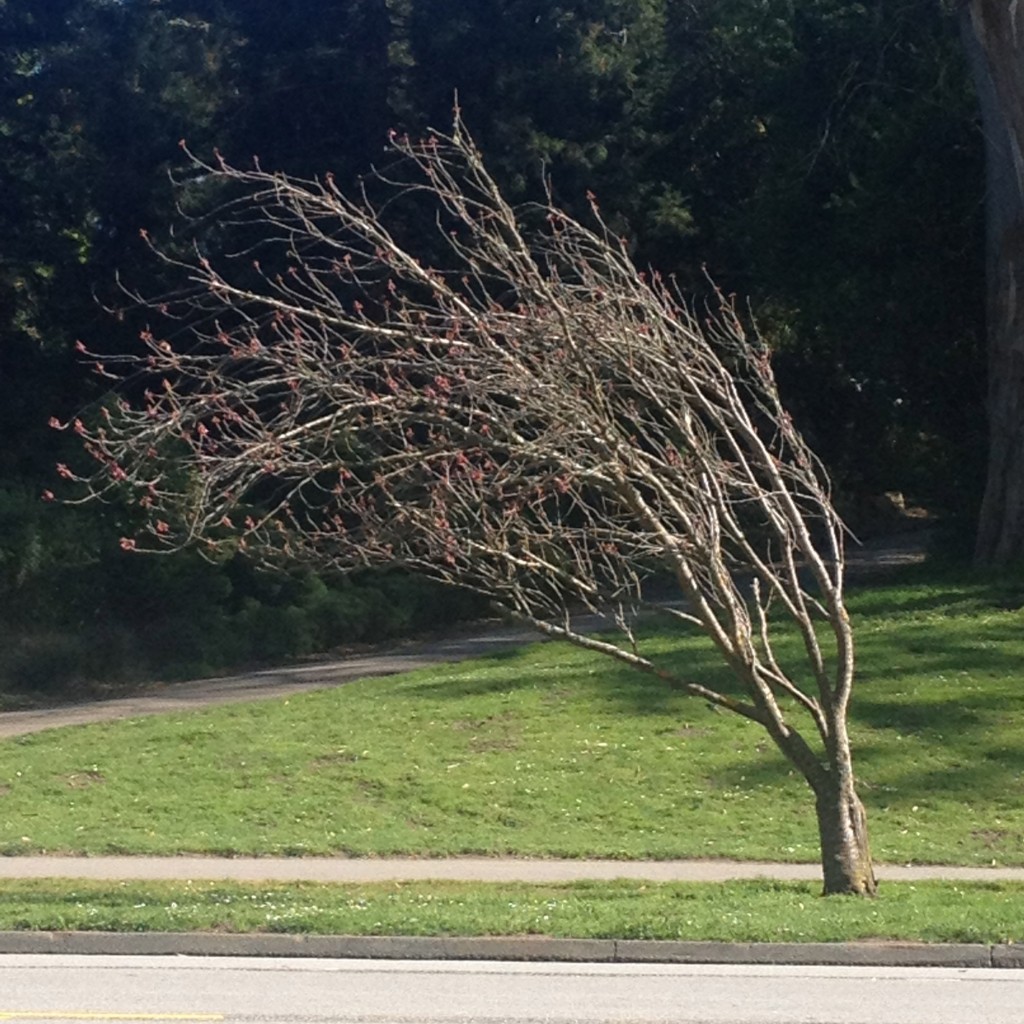 We can be like trees and allow what happens to us to shape the way we continue grow, regardless.
Confession:
When I don't feel the way I'd like to feel, I tend to blame things outside myself.
Oracle:
Nothing really came up for me today, so, I searched for "spiritual oracle" and clicked the third link. At Essential Pathways, I got this reading: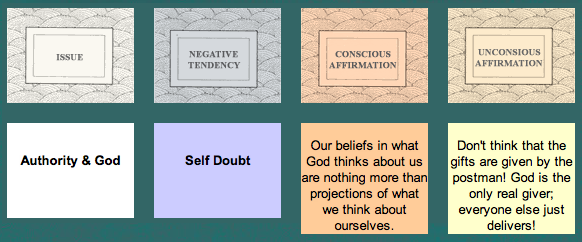 Aside from all the mention of "God" – it seems pretty right on. Now, to integrate.
I feel BLAH.
Body:
– No sugar.
– Walked about a mile or so.
– Stretched for a few minutes.
– No caffeine for two days now.
Virtue/Vice:
Virtue: I tipped the waiter 20% even tho I wasn't pleased with his style of service. Everything was timely but his manner was irksome enough that I considered tipping lower than usual.
Vice: I saw someone I used to know and was glad when she didn't recognize me. I quickly left the scene so her memory wouldn't be jogged.
Relinquish:
I'm allowing myself to feel BLAH and relinquishing my need to change BLAH to YAY.
Inspiration/Gods:
My family makes me happy.


– This is my uncle Danny with me at breakfast the other day.
– We both love that we live in the same city.
– He gave me a place to land when I first got here and he's been a source of unending support for most of my life.
– He and my mom (his ex-sister-in-law) both came to Iowa to see my BFA exhibit and celebrate my college graduation.
– Every time I reach out to him, he's got something to offer me – an acupuncture treatment, a joke, dinner, a "you're ok!" or great advice.
– I feel like my life is easier to deal with because of his presence in it.
– All of those points add up to a huge cosmic basket of gratitude that I don't express to him often enough.
Structure:
I went to the Renegade Craft Fair today to see my friend Laree at his booth Horse and Anchor. I looked at every booth and bought nothing (but could have if I weren't allowing myself the structure of not buying anything right now.)
This entry is filed under Project 40. And tagged with blah, Project 40.01. You can follow any responses to this entry through RSS 2.0. You can leave a response, or trackback from your own site.