March 3rd, 2010 by adriene
I just made the below image my phone wallpaper & am caught up in the viscerality of my sense memory of summers past.
Summer has always been my favorite season. My birthday is in the beginning of June and always brings with it the feeling of fresh, bright, fun times. It's the start of summer to me: the weather changes, people are happier, plants are lush, green & flowering. And there's this other sensation that's hard to put words but this image of a rusty piece of beach flotsam does it.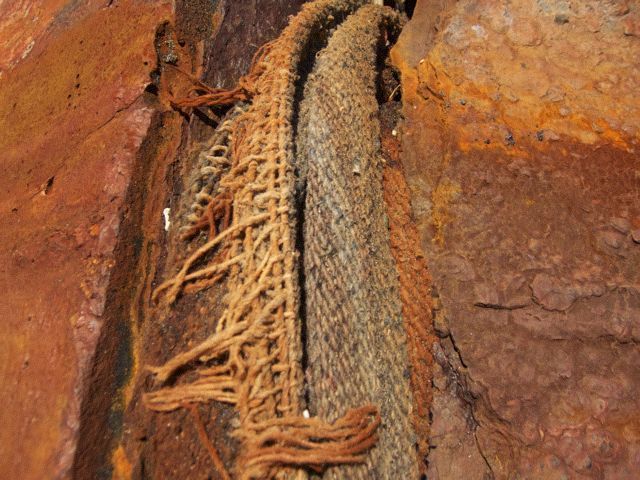 I took this image at Ocean Beach a few summers ago. I was playing with the macro settings on my S70 so it's fitting that it would inspire a macro memory of summer.
This entry is filed under macro, nostalgia. And tagged with senses. You can follow any responses to this entry through RSS 2.0. You can leave a response, or trackback from your own site.