July 31st, 2012 by adriene
Origins of this project can be read here.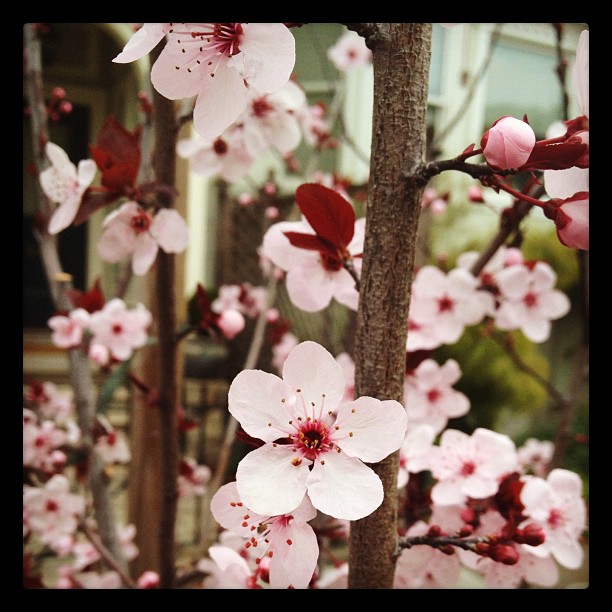 This is what a blossom looks like.
Confession:
In the past, I've held myself together when I went to therapy. I'm going to start again and will try less holding. I'm terrified that I will combust if I do this.
Oracle:
I realized that I didn't need to learn more – I needed to learn differently.
– Sister Wendy
Body:
Rode my bike a little bit. Drank water all day.
Virtue/Vice:
Vice: wanted to watch guilty pleasure TV all day.
Virtue: actually went out to get library books and ended up only watching one guilty pleasure TV show
Relinquish:
I let go, a little bit, of trying to control the situation.
Inspiration/Gods:
Watched two episodes of Sister Wendy and learned some of her fun, sweet perspectives on art.
Describing a portion of a page in Queen Isabella's stunning illuminated Catholic prayer book from the 1500's, she said:
Violence always wants to erupt and can only be contained by creativity.
This really spoke to me.
Structure:
I did about three hours of work today and the structure of collating information was grounding and helpful for my mind.
This entry is filed under Project 40. And tagged with Project 40.01, Sister Wendy. You can follow any responses to this entry through RSS 2.0. You can leave a response, or trackback from your own site.