July 24th, 2012 by adriene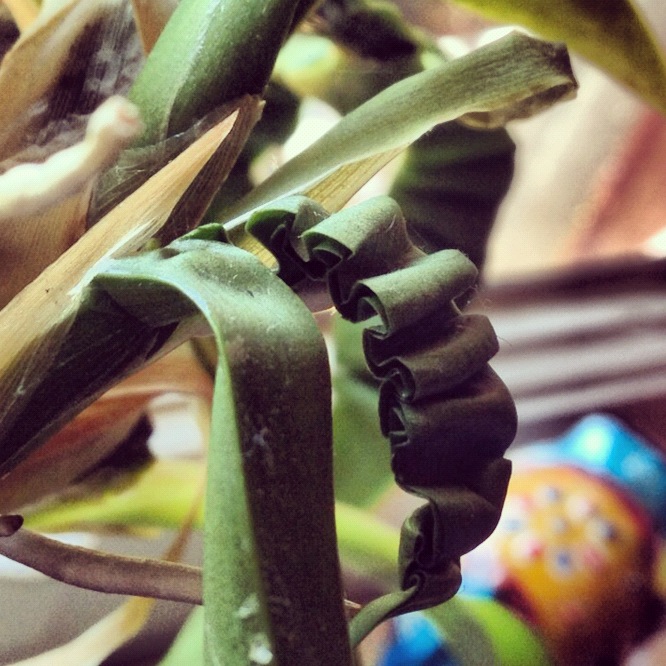 And the day came when the risk to remain tight in a bud was more painful than the risk it took to blossom.
Anais Nin

Confession:
It's very hard for me to trust men.
Oracle:
The Downton Abbey bug has bit me. I resisted for some time and finally succumbed and am watching Season 1 online – slowly (three episodes in a few months).
Tonight, Mr. Carson said to Mrs. Huges…
What would be the point of living if we didn't let life change us?
…and I couldn't agree more.
Body:
Had an Ortho Bionomy session with a friend from my chiropractor's office. It was pretty deep and subtle at the same time. I'm looking forward to remembering my dreams in the morning…
Virtue/Vice:
Virtue: no sugar at all today – hardly even craved it after dinner either.
Vice: I watched some TV tonight. After all that thinking about Lilith, I saw the latest episode of True Blood. This season is shaping up to be quite a doozy (and that's all I'll say!)
Relinquish:
I let go of a bit of holding in my neck. At least, I've become willing to be willing to let it go. If the spiritual implications are accurate, it might take a bit of time and I'm okay with whatever pace it would like to release.
Inspiration/Gods:
When tragedy happens, I like it when people of influence do something to cheer people up. I like it even more when people of influence do something to help create a safer existence for everyone.
Structure:
– I allowed ease to happen by giving myself the time I needed before getting on to my tasks.
– Had a list of things to do & I did them without doing much extra – which is sometimes a challenge.
– I made a list of things to do tomorrow so when I get my day started, it'll flow more easily.
This entry is filed under Project 40. And tagged with blossom, healing, Project 40.01. You can follow any responses to this entry through RSS 2.0. You can leave a response, or trackback from your own site.